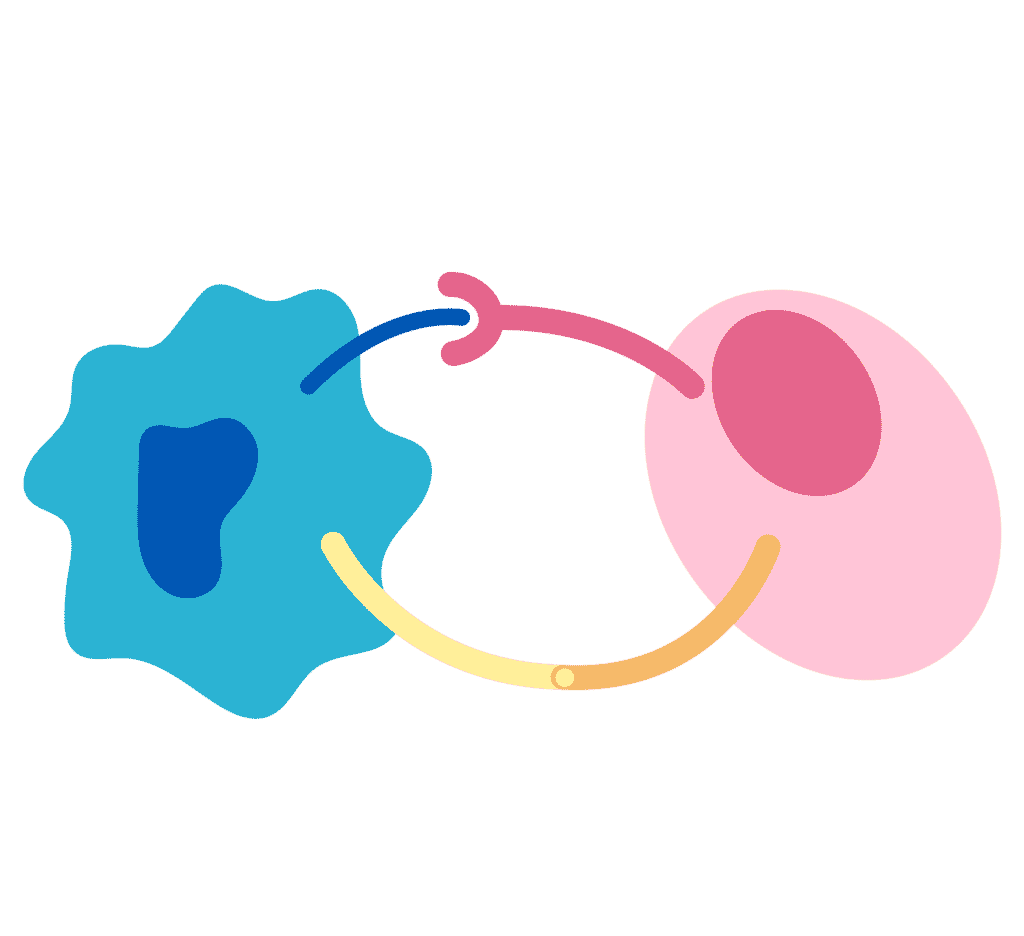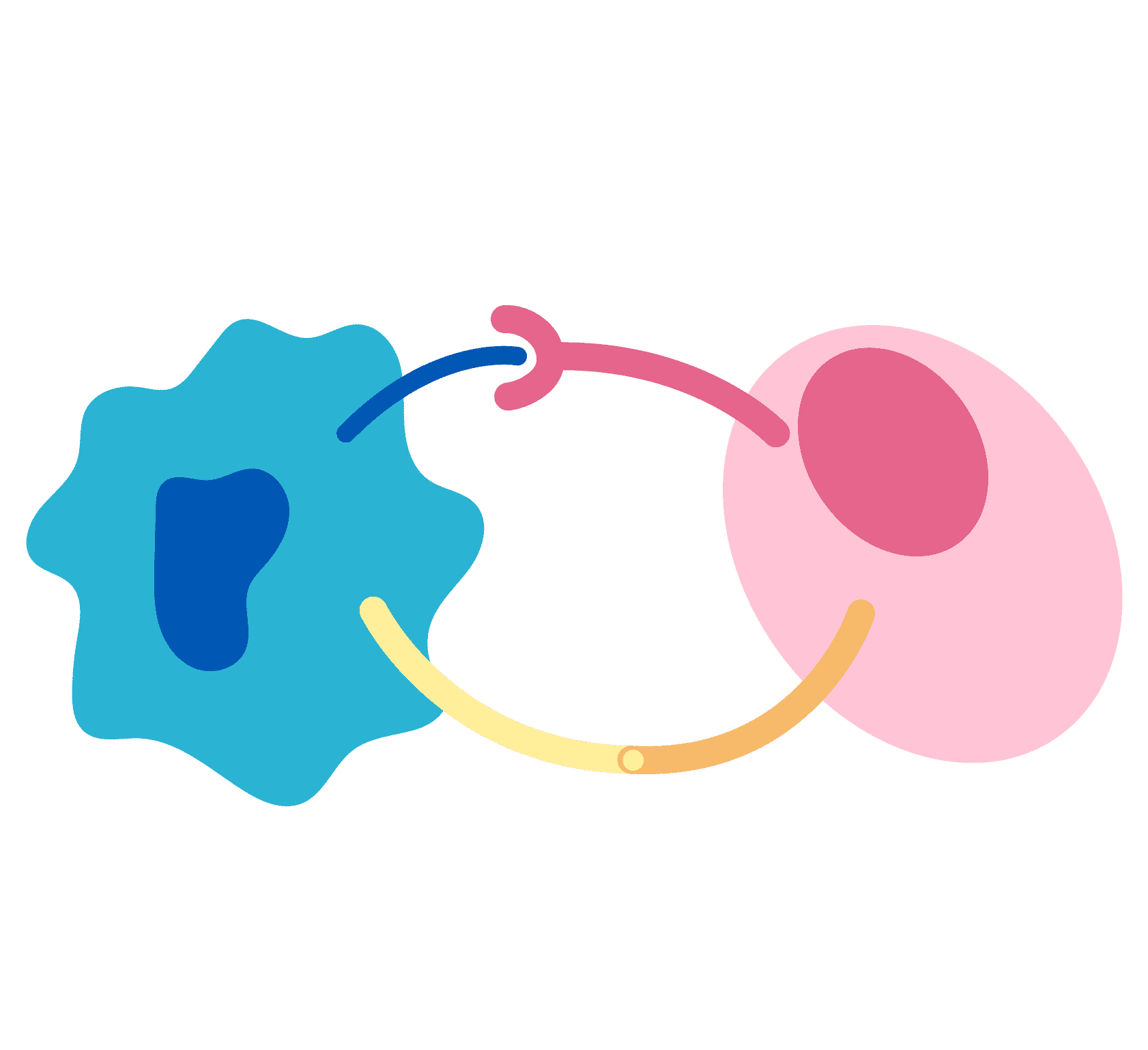 Immune checkpoint inhibitors
The immune system will speed up or slow down its immune response when it confronts the arrival of microbes in the body. It does this through a mechanism of 'checkpoints.' During an infection, the immune system accelerates its response in order to eliminate these external agents, and then slows down once all these external cells have been eliminated.
Cancer cells, obviously considered an external threat, have the ability to slow down the immune system so as not to be eliminated by it. Checkpoint inhibitor immunotherapies therefore block the action of cancer cells to reactivate the immune system and thus destroy these cancer cells.
Today, immune checkpoint inhibitors target and block the action of the CTLA-4 protein, the PD-1 receptor or even the PDL-1 ligand.